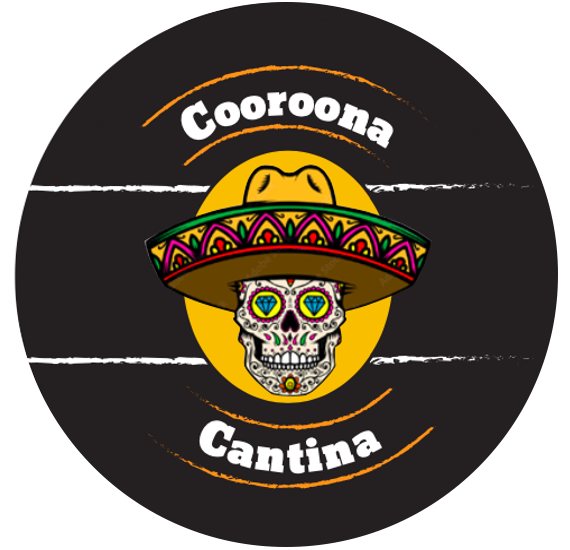 Cooroona Cantina is your go to for fresh, traditionally inspired and delicious Mexican. We have the whole family covered with our menu designed for sharing and mixing. Come and relax in our warm and cosy restaurant, bar and lounge. If you're in a hurry, order from our take away menu and grab something to go.
Bookings are NOW OPEN and can be made by calling or texting 03 5758 3244 or email bookings@cooroona.com.au
FULL MENU MONDAY - SATURDAY & SUNDAY -FAJITAS/NIBBLES/KIDS/DESSERT ONLY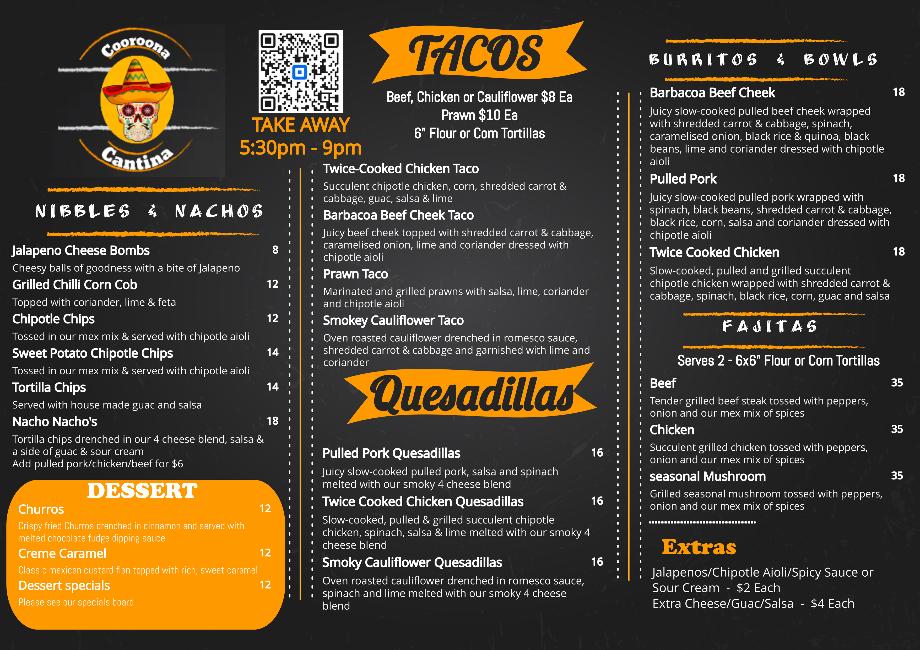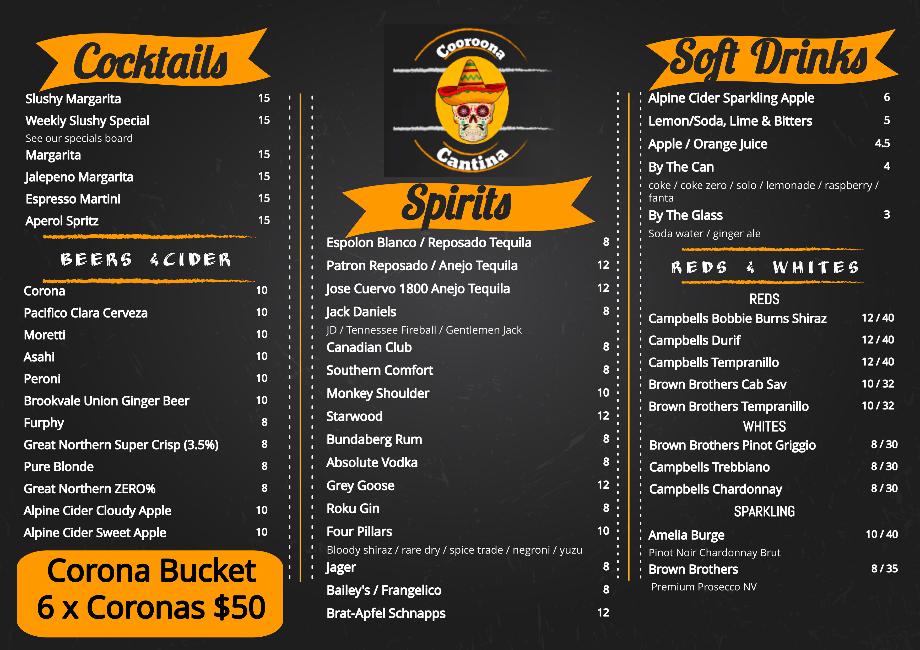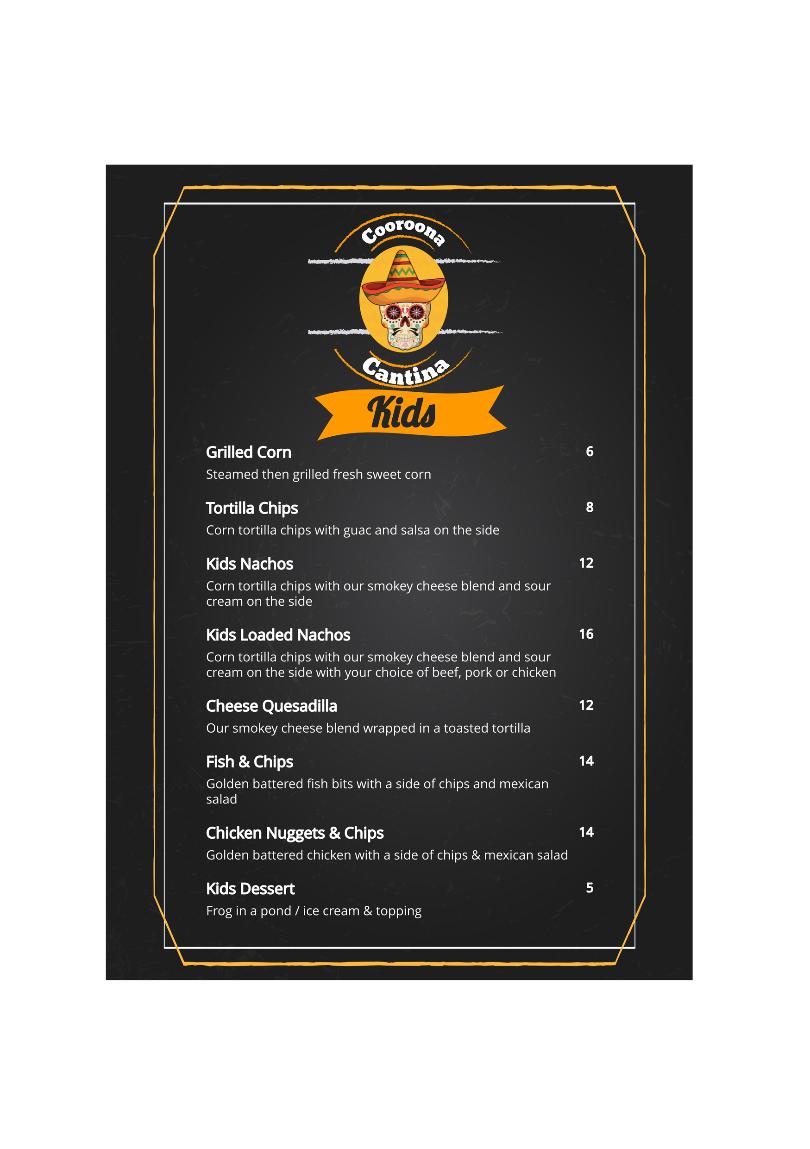 Cooroona's Cantina Bar is sure to quench your thurst with our wide range. From frozen cocktails to our locally sourced red's, white's and anything between, our drinks menu is paired perfectly with our dining offerings. Bar opens from 4pm daily with the kitchen open for snacks from 4pm, with menu available from 5:30pm.
© Copyright Cooroona Alpine Lodge